Daily-life ~ Meat table, books and the castle-shopping.
Yesterday I went out with family \*3*/ *Today we're going to the cinema to watch Noeh, nway*
We divided a Meat table together (and couldn't eat everything Y__Y) ahahah I don't usually eat meat, but if there's one that I like it is Chicken's heart...! Woah, how I love it ;_; <3
I also enjoy fried potatoes, mas I tend to avoid it because of my stomach.
We had a lot of satchets' of ketchup, and we couldn't open it there... but, what's a cosplayer bag for?
Of course I had a scissor there... I always have one with me. Never know when you're gonna need it... Aahahah
And then I went out to search for Les Miserables' book and... surprise! A Pocket edition was almost U$30!! WHAAATTT// That's SO damn expensive Y___Y I want that book, but for this price I can't afford it... I'll end up buying on Book Depository in English... I also wanted "A queda da Bastilha" book, but it was U$43... Gosh, what's the problem with you stores!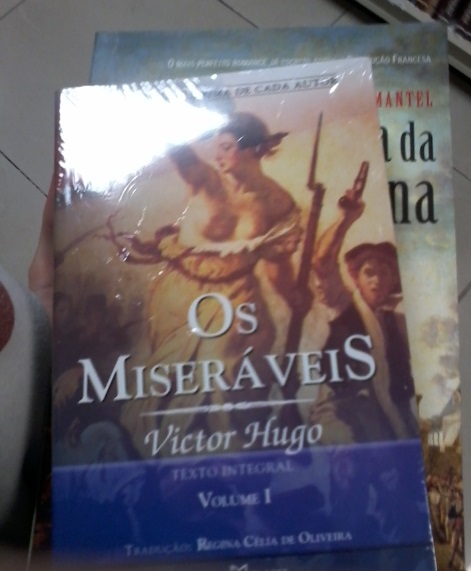 Aww... I ended up not buying anything... Since it was pre-Easter's holiday the stores were full-packed with people (but the Book Store! ahaha)
(This shopping really looks like a castle in the inside. Too bad it's always so filled with people... it's not rally possible to enjoy a nice time inside it.)